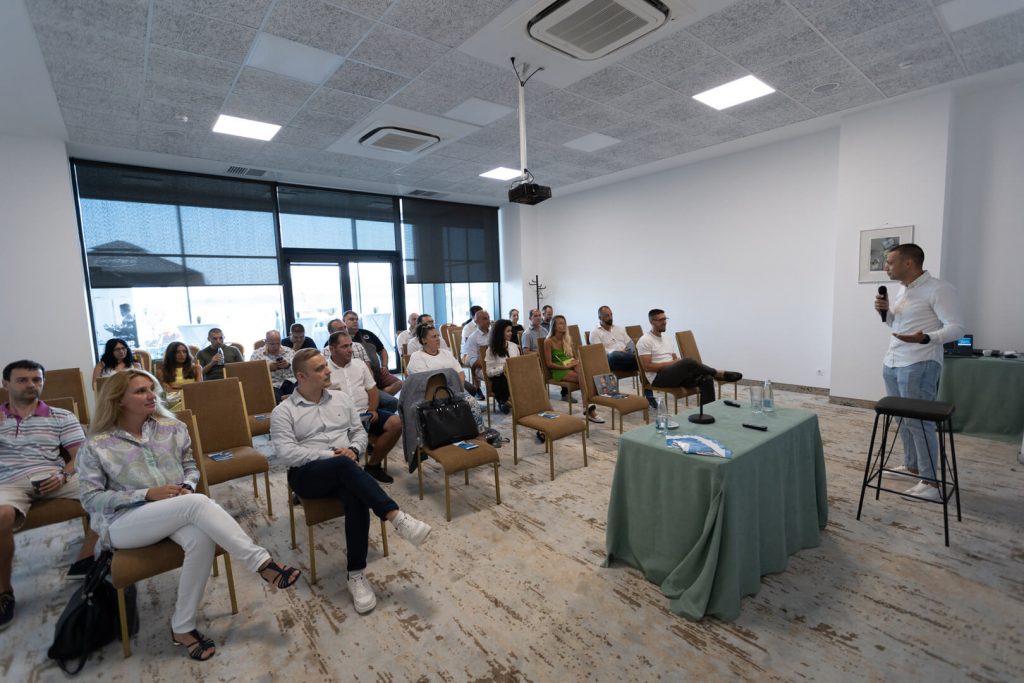 Last week, TBS Tech Talks – Dell Technologies Infrastructure Solutions and a meeting with the ICT community in Burgas was held at DAS Marina Burgas Hotel. The meeting was organized by Telelink Business Services with the support of ICT Cluster Burgas and Dell Technologies. At DAS Marina Burgas, the organizing companies got to know the ICT community in Burgas more closely and discussed various opportunities for creating and expanding partnerships.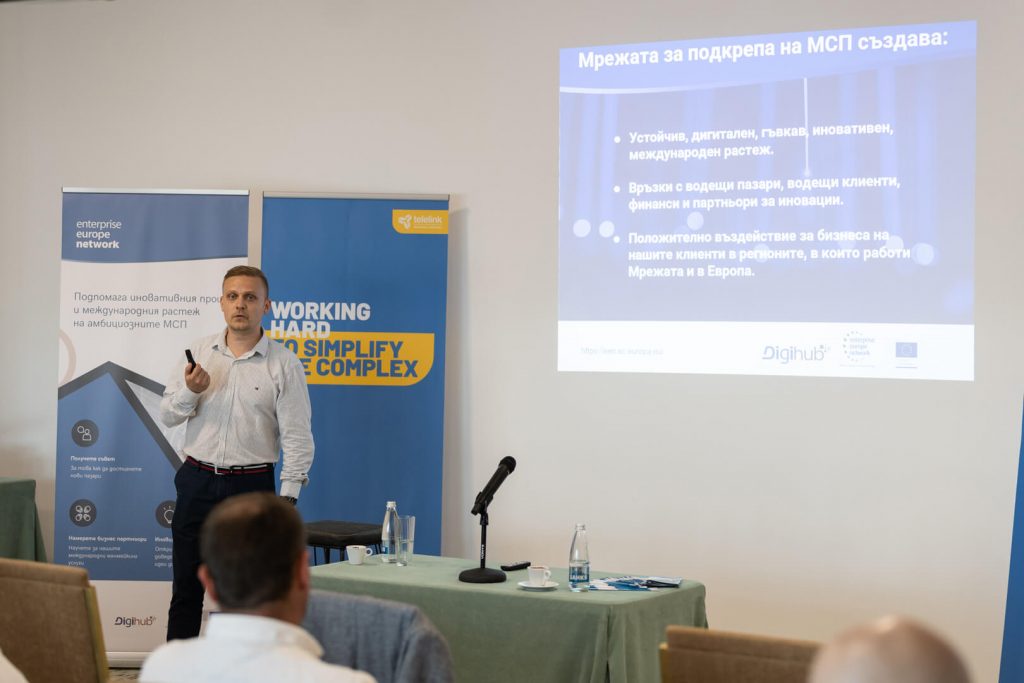 Petko Georgiev – chairman of the Southeast Digital Innovation Hub (https://digihub.bg/) presented the Enterprise Europe Network to the participants. The Enterprise Europe Network (EEN) https://een.ec.europa.eu/  is the European Commission's main tool for implementing its policies to support small and medium-sized businesses in Europe and aims to increase the competitiveness of small and medium-sized enterprises by providing integrated consulting services in the field of technology transfer, innovation and business. The EEN network https://enterprise-europe-network.bg/za-een-bulgaria/  covers the whole of Bulgaria with offices in Burgas, Varna, Gabrovo, Blagoevgrad, Sofia, Ruse, Stara Zagora and Plovdiv. For the first time, Burgas is also a point of it. The network manages Europe's largest online database of business opportunities. On this page on the Digihub website https://digihub.bg/bg/enterprise-europe-network/  you can find business or academic partners for production, distribution, co-development and delivery of your products, ideas and services.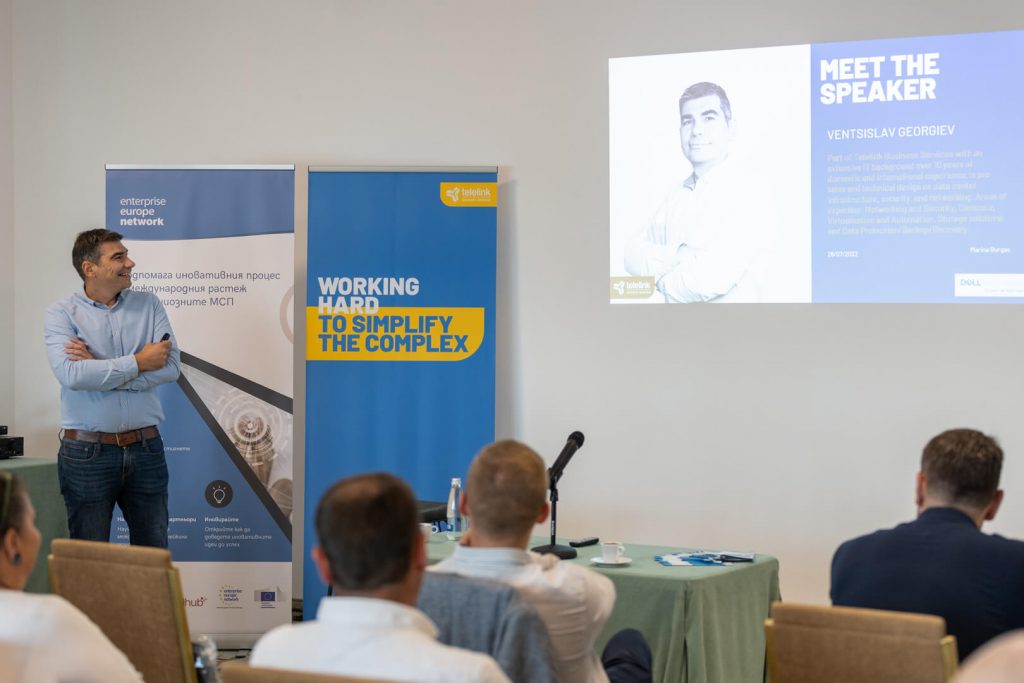 Vencislav Georgiev – Sales Engineer at Telelink Business Services, with more than 10 years of experience in the design of infrastructure, security and connectivity of data centers presented the most current solutions for data storage and data protection of Dell Technologies.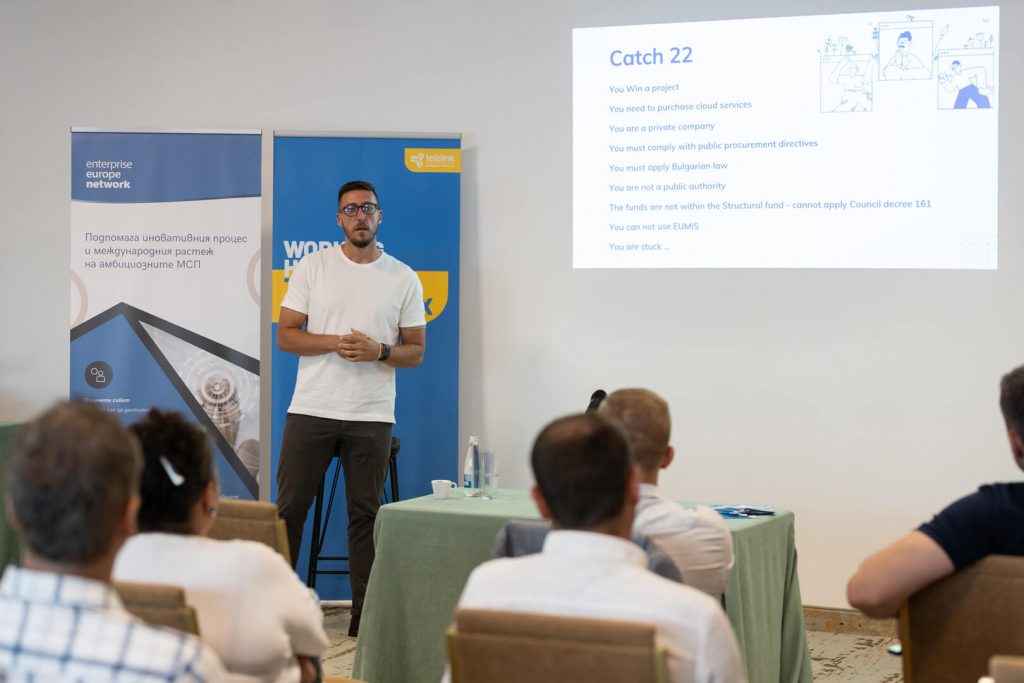 Radoslav Rizov from Telelink Business Services presented the long-term vision of TBS, for participation in strategic projects for the European Union, with high innovation, research and development activity.
He drew serious attention to the audience that during the second program period of the European funds, Bulgaria applied for and accordingly absorbed significantly less funds than our neighboring countries, some of which are not even members of the EU. 
At the meeting, the organizations decided that within the third program period of the EF 2021-2027 they will initiate more joint projects and consortia with the local ecosystem at all levels – SMEs, NGOs and individual experts. Everyone was of the opinion that this meeting lays the groundwork for a series of Tech Talks events to be organized periodically in the city.
He presented more projects of the company in the field of education and cyber security, among which:
VELES EXCELLENCE HUB

EDIH ZAGORE

DYNAMO

ACTING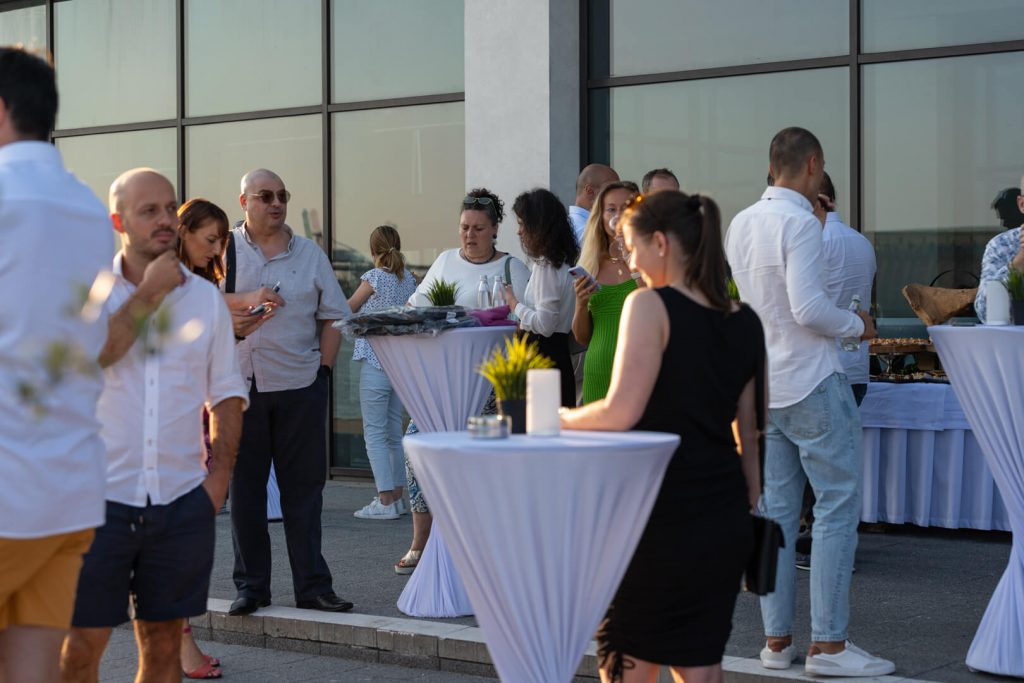 After the meeting, the participants exchanged contacts and ideas for future joint projects and partnerships in an informal setting over a glass of refreshing drink on the seashore.